about-us
We walk dogs in their natural and familiar surroundings
We provide professional dog walking and dog sitting in Prague right in surroundings they know. We can also take your dogs to our place, but we have very limited capacities. We do dog-sitting with love and give the dogs the best care they deserve. 
 we have the most reliable dog sitters in the region (see our team)
we send beautiful collages from each visit 

we are insured by Kooperativa up to CZK 1,000,000 (see the certificate below)

we work 365 days a year

A LOT OF FUN AND LOVE FOR YOUR DOGS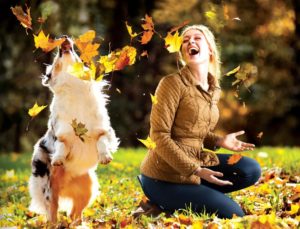 How does it work?
The dog sitter will first visit you at home for a preliminary meeting, where they will get to know you and your dog, and they will show you a short trial walk. After that, they will put your details in the contract, take your keys and take your payment in advance. The dog sitter will then go to your place as arranged, walk the dog, feed it, play with it and then send you an original photo collage from the visit together with a detailed report on if your dog had a good time and if everything is alright.
What about safety? Are dog-sitters vetted? 
We know well that it might be difficult for you to decide whether to order our service due to distrust of strangers. For this reason, we carefully select and train our staff, send you photos/videos from each visit, protect ourselves with contracts and take other measures. We are also insured by Kooperativa for up to CZK 1,000,000.
In case you are interested to learn more information regarding the safety of your possessions, please see our Frequently asked questions
We walk dogs with love
We love our work and we do our best to take care of your dogs with the best responsibility and love they deserve.
---
---
Inquire about dog walking/ dog sitting price now
Go directly to our order form. After entering your order, we will calculate a non-binding approximate price.
Inquire about dog walking/ dog-sitting 

Adequate, transparent prices without hidden fees. Everything is immediately clearly visible: